Let's share your insights with the world.
Communication is a creative process and the tools to make it a rewarding experience are within your reach.
Presentation Specialties
Whether presenting to a few colleagues, or a large group from across many fields, be confident in your content.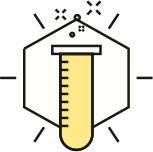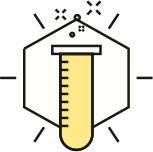 Science
Explain your research at the next academic conference.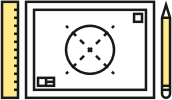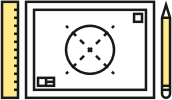 Engineering
Present your latest project at the annual company meeting.


Technology
Pitch products and ideas to venture capitalists.
6 - 14 HOURS | MAX 20 PARTICIPANTS (2-Day) or 50 PARTICIPANTS (1-DAY) | ON-SITE
Courses Offered:
Provides building blocks to create effective presentations that engage audiences in technical content, rather than bury them. Through a dynamic blend of lecture, discussion, video analysis, and exercises, workshop participants will walk away with strategies for content organization, slide design and delivery. Attendees will apply these strategies to their own presentations and receive feedback from the instructor.
3-4 HOURS | MAX 75 PARTICIPANTS | ON-SITE
Courses Offered:
Instruction focused on revitalizing your communication essentials. Using an approach called assertion-evidence to communicate complex ideas, these workshops emphasize the importance of visuals, storytelling, and effective delivery. Add a small group coaching session to any of these courses to create a full-day workshop.
1 - 2 HOURS | UNLIMITED PARTICIPANTS | ON-SITE
Courses Offered:
An engaging, interactive exploration of the essentials, these courses teach participants the rudiments of creating understandable, compelling technical presentations, elevator pitches, and stories. Through watching examples and developing their own short pieces, attendees will walk away with immediately applicable tips and insights on effective communication from these brief, but effective, workshops.
1-4 HOURS | 1-10 PARTICIPANTS | ON-SITE or REMOTE
Individualized sessions to respond to each client's needs. Flexible and highly customized, these sessions offer a positive atmosphere of collaboration and direct, constructive feedback. Can be done remotely or onsite. Small group coaching sessions are designed for those who have taken the full- or half-day courses.