Let's share your insights with the world.
Communication is a creative process and the tools to make it a rewarding experience are within your reach.
Presentation Specialties
Whether presenting to a few colleagues, or a large group from across many fields, be confident in your content.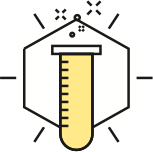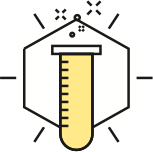 Science
Explain your research at the next academic conference.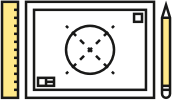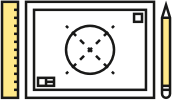 Engineering
Present your latest project at the annual company meeting.


Technology
Pitch products and ideas to venture capitalists.
Transforming Technical Presentations
In this era of infinite content, cutting through clutter to provide a clear and engaging message sets you apart. Christine's signature course provides the building blocks for scientists and engineers to create effective presentations that will engage their audiences in technical content, rather than bury them.
Formats Offered:
On Site   Multi-Day   |  20 Participants
On Site   One-Day   |  35 Participants
On Site   half-day   |  50 Participants

VIRTUal  multi-day   |  16 PARTICIPANTS
Transforming Presentation Slides
Many slides in technical presentations fail to focus and engage an audience. Instead, the barrage of words and bullet points act as a barrier to the audience's understanding and don't support the presenter's main point. If you want to transform your slides from cluttered to compelling, this class will teach you how.
Formats Offered:
On Site   3.5 hours   |  12 Participants
VIRTUAL  2 - 2.5 HOURS   |  12 PARTICIPANTS
The Business of Storytelling
Stories are one of the oldest and most powerful forms of communication. Tap into the emotional power of stories for use in your next presentation, meeting, or interview.
Formats Offered:
On Site  2 hours   |  10 - 50 Participants
VIRTUAL 2 Hours   |  10 - 50 PARTICIPANTS
The Art of the Elevator Pitch
We often only have a moment to make a lasting impression. Learn how to share your research or professional background in a concise and engaging 60-second message.
Formats Offered:
On Site    2 hours   |  10 - 50 Participants
VIRTUAL   2 Hours   |  10 - 50 PARTICIPANTS
Fundamentally Inclusive
This workshop will help you be more inclusive in your communication. When we use inclusive communication, we create stronger bonds with others and improve our ability to connect, persuade and lead.

Formats Offered:
On Site    3 hours   |  TBD 
VIRTUAL   3 hours   |  TBD 
Communicating with Confidence
Learn how to command attention and get your point across in a variety of professional settings from networking at events to your next business meeting.
Formats Offered:
On Site    2 hours   |  10 - 50 Participants
VIRTUAL   2 Hours   |  10 - 50 PARTICIPANTS
Small Group Coaching Sessions
An ideal add-on to the full and half-day courses, these small group sessions offer workshop participants an opportunity to give short presentations and receive constructive feedback from Christine and other attendees. These sessions are videotapes, so participants can review and reflect on their performance. The coaching sessions are an invaluable way for workshop participants to practice and internalize the principles taught in the courses, as well as further strengthen bonds between colleagues.
Formats Offered:
On Site    2 - 4 hours   |  4 - 8 Participants
VIRTUAL   2 Hours   |  4 PARTICIPANTS
One-on-one Coaching Sessions
Flexible and highly customized, these individualized sessions respond to your needs. Christine will help you brainstorm, advise on slide design, provide guidance on the organization and structure of your content, or provide feedback on your presentation. This coaching is typically done remotely, but please inquire if interested in onsite 1:1 coaching. Packages of 1:1 sessions, such as for a conference or company meeting, are also available.
Formats Offered:
VIRTUAL   1 - 2 Hours   |  1 PARTICIPANT
Transforming Presentations:




A Revolution Without Bullets
An engaging, interactive exploration of the essentials, this talk teaches participants the rudiments of creating understandable, compelling technical presentations.
Formats Offered:
On Site    1 hour   |  Unlimited Participants
VIRTUAL   45 minutes - 1 Hour   |  Unlimited PARTICIPANTS
Connecting Across the Virtual Divide
Learning to communicate online is like learning a new language. It's endlessly frustrating, but can also be incredibly rewarding. In this short talk, we'll cover the fundamentals of how to communicate science virtually. With a focus on set-up, slides, and strategies to maximize engagement, this interactive talk will leave participants empowered to take on the virtual world.
Formats Offered:
VIRTUAL   45 Minutes - 1 Hour   |  Unlimited PARTICIPANTS